Update from Mr Walker
Dear Parent/Carer,
 As we enter unprecedented times I want to fill you with confidence that my staff and I will attempt to stay in close contact with you through InTouch, Facebook, Google Classroom and Tapestry.  If you require support with anything that is within our capabilities then please send an email to your child's class teacher (please see 'Home Learning' letter) or directly to me at p.walker@platdouet.sch.je.  My mobile number, which can be used during the school closure, is 07700 721339.  Please do not call this number unless it is an emergency as I will be constantly using it to call parents and staff to check on their well-being.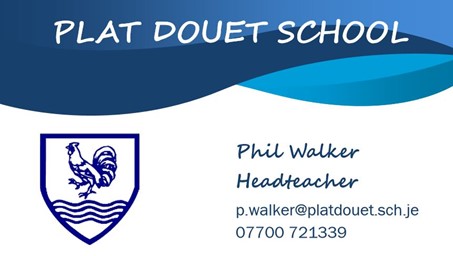 If for any reason your details (phone number, email…) change during the school closure then please email us so you don't miss out on any important information.
Work will be uploaded to Google Classroom each morning before the scheduled lesson start time.  Please ensure your child completes the work that day (ideally at the scheduled time) and has 'handed' it in.  This must be done by the end of each day.  Teachers will be in the virtual classroom, at times, during the day and will comment on the work as necessary.
I would request that you follow the Government of Jersey advice and 'social distance'.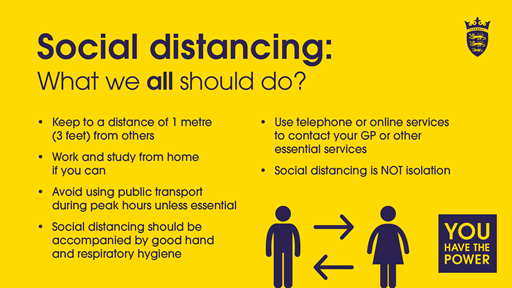 Finally, I want to express my thanks to the entire Plat Douet School community - to you, for the support and encouragement you have shown the school in these challenging times. My staff and I could not be more proud of the calm manner your children have displayed in the last few days. I also want to express my huge gratitude to our staff, who have gone well above and beyond the call of duty this week to show care and compassion to your children.
Stay safe and keep in touch,
Mr Walker
« Back